Applications
Expansion Joints

Sealing foundations

Sealing wet areas and plumbing links

Retaining walls (underwater or on land)

Interior and exterior surfaces

New or damaged surfaces
Benefits
Easy to apply

Prevents water penetration

Prevents metal oxidisation and corrosion

Eliminates the growth of mould

UV resistant

Highly Flexible
Designed for long-term sealing of expansion joints VersEseal makes the joint watertight and highly resistant to corrosion.
Expansion joints are designed to move, expand, contract, absorb vibration and survive earthquakes. VersEseal expands to be much larger than the surface it has been applied to, and then returns to original size and shape as appropriate.
VersEseal specifications exceed that of normal expansion gap fillers and backing rods and, with correct application, will outlast all other products.
Our products are 100% Australian made and free from volatile organic compounds (VOCs) so are completely safe.
VersEseal QuickSet is a progressively applied dual component spray membrane. QuickSet is for even coverage over large areas to a range of thicknesses.
Once applied, QuickSet cures to a become completely waterproof seamless membrane that is durable, highly flexible, chemically resistant, UV stable and strong enough to last for years in the harshest of environments.
It will eliminate the growth of mould, moisture penetration, damage to walls, floors and basements and will radically extend the life of the surface and structure.
QuickSet is available in drums of 100L, 120L, 150L, 200L and 1000L.
VersEseal has developed an innovative highly flexible, application-specific seal for plumbing purposes that protects from mould, moisture penetration and chemicals.
VersEseal works in conjunction with reinforcing geotextile fabric to seal water tanks and reservoir penetrations such as inlets, drains, wall mounts for sensor equipment and around pipes as O-rings and internal and external cup links.
VersEseal is potable water approved so it can be used on mains water.
VersEseal is easy to apply in hazardous confined spaces, with no harmful fumes. It is free of volatile organic compounds (VOCs) and water-based. It is easily applied and sets quickly.
Waterproofing Retaining Walls
VersEseal has developed an innovative highly flexible, application-specific seal for waterproofing retaining walls, whether below the waterline of beach, ocean or river structures, lying down hill or built into the side of a hill, in acidic or alkaline environments.
VersEseal is ideal for sealing retaining walls from ground water ingress and acidic soil. It protects against corrosion and exposure to harsh chemicals.
VersEseal is water based and non-harmful, containing no VOC's. LRM Products are environmentally safe and 100% Australian made. It is UV resistant and can be water blasted without damage.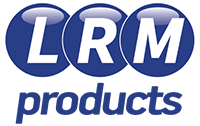 We'd love to hear from you!